Shipping Domain
Quotation
Imports
Exports
Vehicles
Personal Effects
In / Out of Australia

Small Freight
Pricing
Quick Price
Freight Inquiry
Australia Post
What's a cubic metre
20ft / 40ft Container
Costing Spreadsheet
Commercial
Import into Australia
Export out of Australia
Household Goods
Import into Australia
Export out of Australia
Timetables
Shipping
Destinations
& Transit Times
Airlines
Booking
Order Placement
Labelling
Port Marks
DIY Port Marks

Consignment Note
Delivery Instruction
Delivery order

Australian
Bond Stores
Helpful Hints
Hassle Free Move
What Happens on Arrival
Insurance
Marine
Lloyds Register
Ship numbers
Containers
Container Sizes &
Container Sales
Container Codes
Specialised Container
Trucks
Fumigation
Requirements
Certificate
Cubic Formula
What's a cubic metre
Inside
Outside
Bedrooms
Sundries
Packing List
Inside
Outside
Bedrooms
Sundries
Documentation
* Import
* Shipping

* Export
* Shipping

Dangerous
Goods Form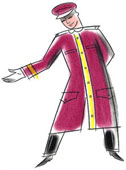 Quick Price for Cargo going In / out of Australia

You will find we have separated this page into logistic consignments of LCL and FCL and then further sub divided into Commercial and Personal Effects Shippers
Booking
On-Line booking form, to make a booking please use this form.
LCL means Less than a Container Load
(also known as Share a Container)
Minimum rate is 1 cbm or 1000 kgs whatever the greater
Commercial and Personal Effects Shippers
For bringing cargo into Australia
Click Imports Quick Price
FCL means Full Container Loads
For Personal Effects Shippers have a look at this Cubic Formula for Personal Effects
download the 4 pages and work it out for yourself.
If you have over 15 cbm (cubic metres) you take a 1 x 20ft container, you need to go to our costing spreadsheets as logistics are completely different.