Shipping

You are on the
Car Ships
Main page
New Zealand
Singapore
Yokohama
USA/Canada
Photos
Links to
Shipping Main Page
Imports
Exports
Personal Effects
In / Out of Australia
History of
New Zealand Shipping
On-line Comments

Consignment Note
Delivery Instruction
Delivery order
Helpful Hints
Hassle Free Move
What Happens on Arrival
Events Calendar
Public &
School Holidays
Advertise on this site
Bulletin Board
Buy Shelf Space
Pay by Credit Card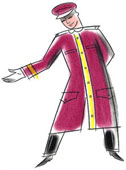 Car Ships Timetables
Exports to New Zealand
This page was last updated on Sunday, 01 December 2013 09:29:49 PM
We have on-line web feedback form at bottom of this page
Along with ports in Australia where you have to drop off vehicles
please note we have moved the car ship timetables (click here to go to our new URL link page) so if this page is not current just click through on the new URL link
Australia to New Zealand
Australia (North to South Route) to New Zealand
Vessel & Voyage
Brisbane
Sydney*
Melbourne
Auckland
Lyttelton
Wellington
Nelson
NZ Ship 5 v 70N
19 Nov
21 Nov
23 Nov
27 Nov
29 Nov
1 Dec
1 Dec
NZ Ship 6 v 67N
4 Dec
6 Dec
8 Dec
12 Dec
14 Dec
16 Dec
20 Dec
NZ Ship 7 v 67N
17 Dec
19 Dec
21 Dec
27 Dec
29 Dec
31 Dec
No call
NZ Ship 5 v 71N
2 Jan
4 Jan
6 Jan
10 Jan
12 Jan
14 Jan
14 Jan
NZ Ship 6 v 68N
28 Jan
30 Jan
1 Feb
5 Feb
7 Feb
9 Feb
9 Feb
NZ Ship 7 v 68N
12 Feb
14 Feb
16 Feb
20 Feb
22 Feb
24 Feb
24 Feb

* Sydney is now serviced by Port Kembla Car Terminal
Singapore & Australia (West to East Coast) to New Zealand
Vessel & Voyage
Singapore
Fre
Ade
Mel
Syd*
Bne
Akl
Wel
Lyttelton
Nelson
ATS Ship v 061
23 Nov
29 Nov
4 Dec
6 Dec
8 Dec
-
13 Dec
18 Dec
19 Dec
20 Dec
ATS Ship v 047
3 Dec
10 Dec
15 Dec
17 Dec
19 Dec
21 Dec
27 Dec
29 Dec
30 Dec
31 Dec
ATS Ship v 037
13 Dec
20 Dec
25 Dec
27 Dec
29 Dec
31 Dec
-
-
-
-
ATS Ship v 047
23 Dec
30 Dec
4 Jan
6 Jan
8 Jan
-
12 Jan
19 Jan
20 Jan
21 Jan
ATS Ship v 017
3 Jan
10 Jan
15 Jan
17 Jan
19 Jan
21 Jan
26 Jan
28 Jan
29 Jan
30 Jan
* Sydney is now serviced by Port Kembla Car Terminal
All our Wellington and Lyttelton (Christchurch) cargo is serviced from Auckland on a local feeder vessel.
You are given three (3) working days between the hours of 7 am and 2 pm (morning shift only) to deliver your vehicle, boat on trailer, caravan, motor home, trailer, prime mover to the car ship terminal ... the last day for delivery is the day before vessel arrives.
Scheduling of port calls is never set in stone and we recommend you make booking
and wait for confirmation before proceeding with your personal travel plans.
Contact: Australia Trade and Shipping
Phone Numbers
Sydney (02) 9086 9090
Melbourne (03) 8804 1700
Adelaide (08) 8463 1800
Perth (08) 6364 3888
Brisbane (07) 3808 1200 ***
Head Office Phone ***
Fax
(07) 3808 1200
(07) 3290 2481
ISD
Email
61 + 7
info@australiatrade.com.au
Ships from Australia to NZ call at these wharves
Port
Stevedoring
Cut off times
Port Kembla
AAT Port Kembla
Yampi Way (off Tom Thumb Road)
Port Kembla, NSW 2505
Melbourne

Patricks Webb Dock East
Dockside Road
Port Melbourne

Mon - Fri
7:00 am to 2:00 pm
Melbourne
Patricks Webb Dock
Berth 3 - 5
Williamstown Road
Port Melbourne 3207
Mon - Fri
Ro/Ro & Breakbulk 3.00pm
Brisbane

Fishermans Is

AAT
Berth 3, Fisherman Island Port Drive
Fisherman Islands
Mon – Fri
Ro/Ro & Breakbulk 2.00pm
Adelaide
Outer Harbour,
Oliver Rogers Rd
North Haven S.A
Fremantle
P&O Ports
Port Beach Road and or Victoria Quay
North Fremantle
Mon – Fri
Ro/Ro & Breakbulk 2.00pm
Auckland
Jellicoe (JA Berth)
All Cargo
Mon - Fri 4.00 pm
Sat - 12 .00