Shipping

You are on the
Car Ships
Main page
New Zealand
Singapore
Yokohama
USA/Canada
Photos
Links to
Shipping Main Page
Imports
Exports
Personal Effects
In / Out of Australia
History of
New Zealand Shipping
On-line Comments

Consignment Note
Delivery Instruction
Delivery order
Helpful Hints
Hassle Free Move
What Happens on Arrival
Events Calendar
Public &
School Holidays
Advertise on this site
Bulletin Board
Buy Shelf Space
Pay by Credit Card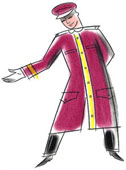 Car Ships Timetables
Exports to USA, Canada, Caribbean, Central & South America
This page was last updated on Monday, 26 September 2011 09:02:49 PM
This is a drive on, drive off / roll on, roll off service.
As of 26th August 2011 no direct services into USA - we now go Australia to Yokohama (Japan).
From Yokohama we have 5 to 10 sailings a month to Vancouver BC (Canada) & West Coast USA, 3 to 6 sailings a month to East Coast USA, 1 sailing a month to Central & South America and the Caribbean ports.

Sorry - no second hand or used machinery or vehicles to the USA.